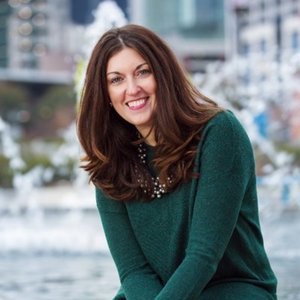 Erin Breeden
Special guest
A free spirit with a wild heart, Erin Breeden couldn't find the job of her dreams, so she created it for herself. Erin is the CEO and Head Mermaid of BlueTide Creative, a boutique public relations, content and branding firm. Erin works with clients in various industries to ensure that their company's messaging matches their mission. In addition to her client work, Erin is also a contributing writer and editor for local, regional and national publications. She is passionate about cultivating and contributing to a community of creatives and entrepreneurs, and that is why, in addition to her client and writing work, she serves as the Chief Relations Officer at Advent Coworking.
Erin Breeden has been a guest on 1 episode.
May 9th, 2019 | 1 hr 28 mins

banh mi, beer, brownie, candy, charlotte, charlotte foods, eat, eating, food, gummi, gummy, junk, junkfood, noda, queen city, salty, snack, snacks, sweet, yum

Charlotteans, start rubbing your thighs now as we try the Queen City's most notorious snacks with special guest, and Charlotte wonder person, Erin Breeden.